Hanspeter Niederstrasser's Home Page


Not the best of pictures, but that's me.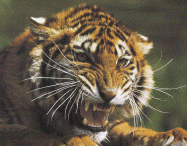 Would you believe the University doesn't let us keep the school mascot as a pet?!?!
---
Currently I'm doing a major overhaul to this site. If you had access to my computer then you would be able to see my work in progress at file:///c|htmlasst/data/indexnew.html. But you don't so you can't. Just come back in a couple of weeks.
Publications:
Things to look at:
The Princeton University home page.


That's where I was.

My Def Leppard Page.


White lights, strange city, rad music all around


OVER 2 MILLION ACESSES STRONG!
The Complete Star Wars WWW Listing.
Fully concise list of all Star Wars related sites on the World Wide Web


A long time ago, in a galaxy far, far away...


Defunct now for several years.
Documents "R" Us

Soon to come: The magna charta

(with apologies to those men of 1776 and 1787)

The New Jersey Governor's School in the Sciences 1993 (GSS '93) Home Page.


"In Bob we trust"

The Animaniacs page.


Pinky, are you pondering what I'm pondering?

Yahoo- a guide to the WWW. It's the best listing of Web sites I have found to date.


It's everywhere you want to be.


Remember when this was at akebono.stanford.edu?
---
Quotes of the Day: (or whenever I decide to change them)
Ameobas at the start
Were not complex,
They tore themselves apart,
And started sex.
Dei sub numine viget
God went to Princeton.
---
You could have reached me by snail-mail at:
432 1903 Hall
Princeton University
Princeton, NJ 08544
But that's not going to work any more.
or click here to send me email through Netscape (easy).
Click here to send me e-mail. (needs form support, but I personally think it's nicer)
---
This page (like any federally funded program) is under construction, over budget, and behind schedule.
---
copyright 1995-2006, Snaggled Works All rights reserved

Hanspeter Niederstrasser

September 18, 1996 (I think.)